First Lady, Remi Tinubu, visits Zulum over mother-in-law's death 
By: Our Reporter
The First Lady, Senator Remi Tinubu, on Wednesday, paid a condolence visit to the Governor of Borno State, Babagana Umar Zulum, in Maiduguri over the death of his mother-in-law, Fatsuma Kyari, last week.
Fatsuma Kyari was mother to Dr Falmata Babagana Zulum, the first lady of Borno State.
Mrs Tinubu arrived Maiduguri in company of the wife of the Vice President, Hajiya Nana Kashim Shettima, wife of the Senate President, Ekaette Akpabio, wife of the APC National Chairman, Professor Hafsat Ganduje, and wife of the Minister of Agriculture, Hajjiya Bilkis Kyari.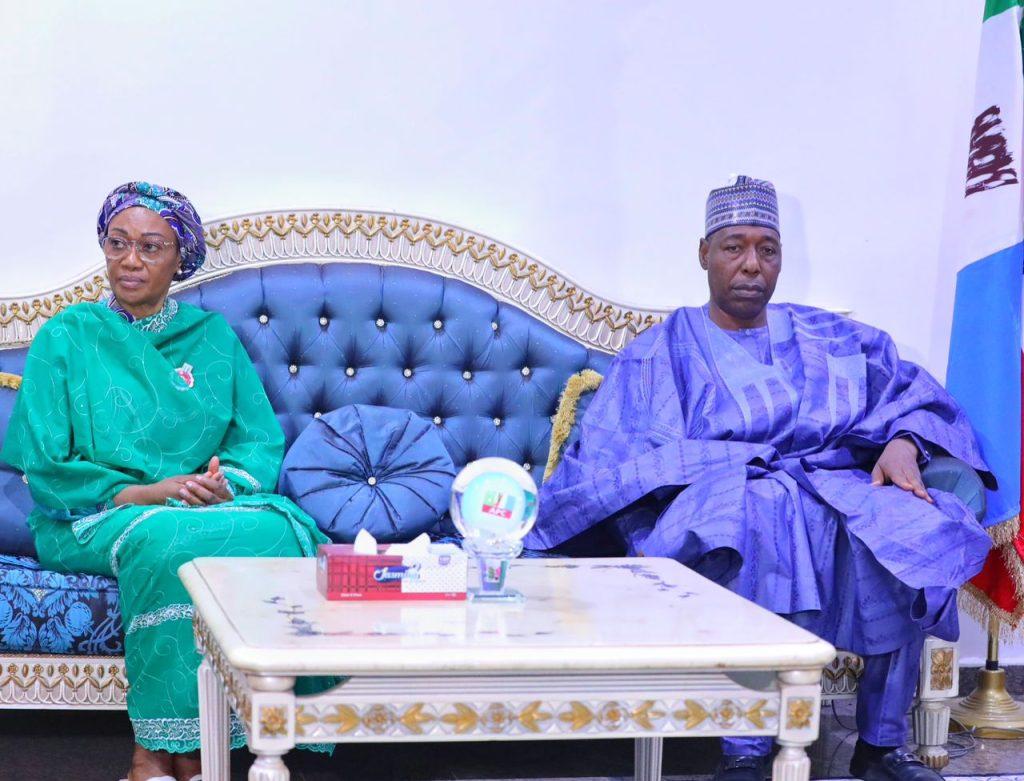 Mrs Tinubu urged the Governor and family members of the deceased to take solace in the will of God.
Governor Zulum extended gratitude to the First Lady over the visit to condole with the family.
"I want to appreciate you (Mrs Tinubu) on behalf of the family for condoling us over the demise of our mother," Zulum said.
Before meeting the Governor, Mrs Tinubu had paid a condolence visit to wife of the Governor, Dr Falmata Babagana Umara Zulum, at her family house also in Maiduguri.
Prayers were offered for the repose of the soul of the departed.
The late Hajjya Fatsuma Kyari was 67 years old and is survived by her children and grandchildren.
First Lady, Remi Tinubu, visits Zulum over mother-in-law's death