Kashim Shettima: Of Bandits, Our haters have gone mad again
By: James Bwala
Kashim Shettima (2022) claims. You can lose time getting to your goal if you remain to deal with every dog that barks at you. Without a doubt, Senator Kashim Shettima, the vice president-elect of the All Progressive Congress, APC, says it all when it comes to this political journey.
No amount of dog barking will be able to stop the Tinubu, Shettima train from moving.
Politicians and others who are "crying wolf" about the general elections on February 25 have criticized the President-elect and his Vice President-elect on the grounds that they have chosen to advance in this political path they started with such ambition to restore optimism for the majority of Nigerians.
Only yesterday, a professor who lacks the necessary academic qualifications spoke on the pending court ruling in the PDP vs. INEC, Tinubu, and Kashim Shettima case on an illegitimate claim of a double nomination that they (PDP) are ultimately unable to support.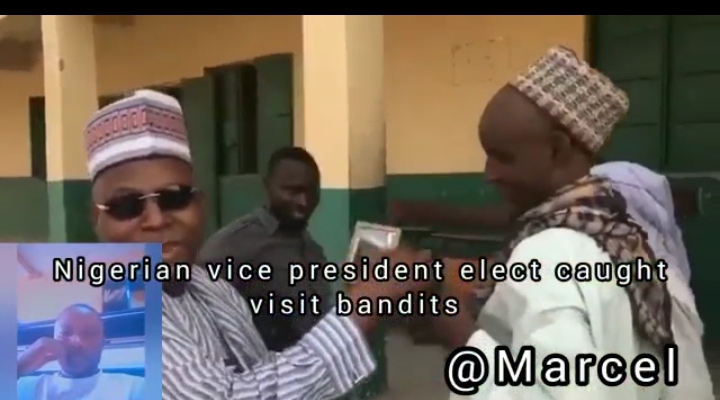 The PDP failed to demonstrate that it had locus standi to bring the lawsuit, according to a three-member panel led by Justice James Abundaga. However, a professor who identified himself as a lawyer was busy ranting over claims he was unable to refute.
Because the devil never tires of tricking them and they lack the wisdom to correct him, when they fail on one side, they fall back into the other lane.
While I dismissed the call by this Professor over the claimed of double nomination that the PDP failed to establish claims, I choose to write on this fallacious claimed yet another of their style to rubbish the Vice President elect, Senator Kashim Shettima on account that he took time to visit Bandits immediately after the February 25 general elections.
I don't know for what reasons that they feel so much displaced by Kashim Shettima but one thing I know is that Kashim Shettima has abundant intelligence for every of their moves to scountle this living hope being renewed in the Tinubu presidency.
So, for these people every Fulani man the saw is either a Bandit or a potential one. The video pushed to me yesterday was one such that certain individuals who chose not to think with their heads are circulating. PRNigeria did the facts checking and concluded that the claim that VP-Elect Kashim Shettima visited bandits in an unnamed location after the 2023 election, is not only MISLEADING, but FALSE.
READ ALSO: https://dailypost.ng/2022/12/21/2023-eu-deploys-election-observation-mission-to-nigeria/
I have replied to many of my associates who took their time to forward the video or write to me having watched it. Some of them are living in Maiduguri and I am surprised that they almost fall for it. In 2017, Kashim Shettima was the governor of Borno state, it was in his character to throw jokes at the people he came across whether high or lowly.
Cultural ties bind the Fulanis and Kanuris together as playmates. Six years after that incident, the people in that video are still residing in Maiduguri. Some irate individuals are making reference to the cordial encounter between Governor Kashim Shettima and Local Fulani Guards at a Maiduguri school construction site.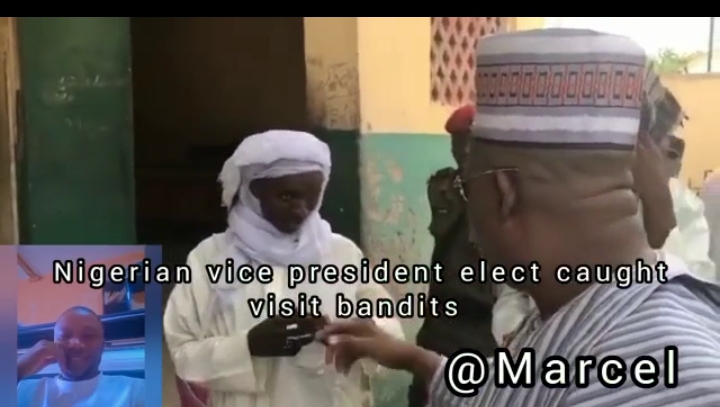 Some of the vice president-elect's opponents are so shocked by the fact that he likes to make people feel welcome that they have gone insane. Kashim Shettima will keep cracking jokes with the Fulani, Igbo, and Yoruba people, and he'll keep making everyone around him feel at home.
The criminals who believe they can stop this train before May 29, 2023 should start over. The general elections on February 25 have distinguished the wheat from the chaff.
Kashim Shettima: Of Bandits, Our haters have gone mad again