Margaret Joshua : Poor Innocent Girl Killed
By: Balami Lazarus
I am writing this piece to draw attention of individuals and organizations on the killing of Margaret Joshua recently in Vom. And this is not to rejuvenate the already existing hate speech hovering around the country which has fractured our individual and corporate existence as a nation. Kudos to the Federal government and some few concerned Nigerians working tirelessly to nib the bub of hate speech symptoms that is beginning to root itself in the body-polity of our dear nation.
Imagine your innocent young lovely daughter of 11years who is full of life starved, physically tortured and severely beaten with cable wire for a period of time and was poured hot groundnut oil on her buttocks and later died from burn injuries and pains. This act was carried out by her guardian who you sincerely entrusted her care with, to have a good life in character and in learning.
This is exactly what Anthropologist Margaret Mead said "first sign of civilization in an ancient culture is care …" Therefore, children need to be loved and cared for. It reminds me of Richard kuklinski . Kuklinski was a top Mafian contract killer who claimed to have murdered over 200 people in a career lasting 43 years.
Richard has never physically tortured, abused or killed a child intentionally or accidentally. In fact, his love for children made him had brawls with his neighbours and friends during his life time . If Mr and Mrs. Finnas Nwachukwu were his neighbours the story would have been different.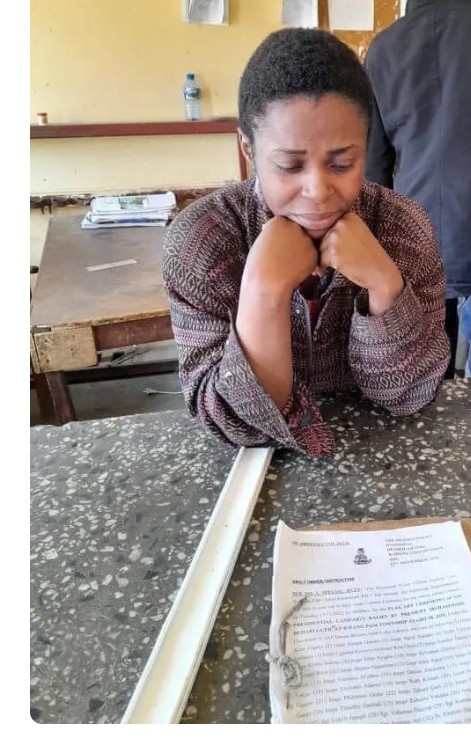 Mrs. Finnas Nwachukwu
Over the years I have seen and heard of child abuse of different kinds and never bothered to raise my voice either by writing or following up to its legal conclusion. But this particular one has touched my heart so deep looking at how this young rural poor girl from Kebbi state was brutally killed by one Mrs. Nneamaka Finnas Nwachukwu a mother of two young girls of 5 and 3years who was working at the National Institute of Trypanamaosis Research (NITR) Vom ; where one will least expected such an act will take place, considering the educational background of the family in question who were believed to be socially exposed to physically with intent to cause grievious hurt and injury on Margaret resulting to her death.
READ ALSO:https://newsng.ng/boko-haram-day-terrorists-abduct-irc-staff-others-in-monguno/
In this case, i will like to expressed my bitterness on the family of Mrs. Nwachukwu who were the centre-stage of the brutal killing of Young Margaret Joshua a minor in the eye of the law, who has no right of consent. Thus, i will hook this satanic act on some Igbo women who called themselves wives and are found wanting when it comes to caring for other children that are not of their blood.
This action of child abuse has pervaded social media and screen of our televisions caused by these Igbo mothers, a clear case of Mrs Nneamaka Finnas a daughter of one Dr. and Mrs. Ralph Uzoigwe former Acting Director General of NITR Vom.
Now that Mrs Finnas Nnamaka had successfully carried out this criminal act? What the caring public are saying ; has it added any value to her live and that of her family? Capital No. Rather she and her family are now encircled in ripples of embarrassments , disgraced, shame, mockery and emotional pains.
Interestingly , NEWSng and other media are following up the case which is before a court of law of competent jurisdiction holden in Jos .
*Balami, a Publisher/Columnists
08036779290
Margaret Joshua : Poor Innocent Girl Killed