Nigeria, India Sign MOU to Combat Trafficking in Drugs
By: Michael Mike
Nigeria and India have taken a tough step to combat trafficking in illicit drugs between the two countries, with a historic signing of a Memorandum of Understanding between the National Drug Law Enforcement Agency, NDLEA and the Narcotics Control Bureau of India
Chairman/ Chief Executive Officer of NDLEA, Brig. Gen. Buba Marwa (Retd) who signed the MoU on behalf of Nigeria's anti-narcotics agency said the move represents a robust partnership in the effort to exterminate incidences of drug abuse and illicit drug trafficking in the two countries.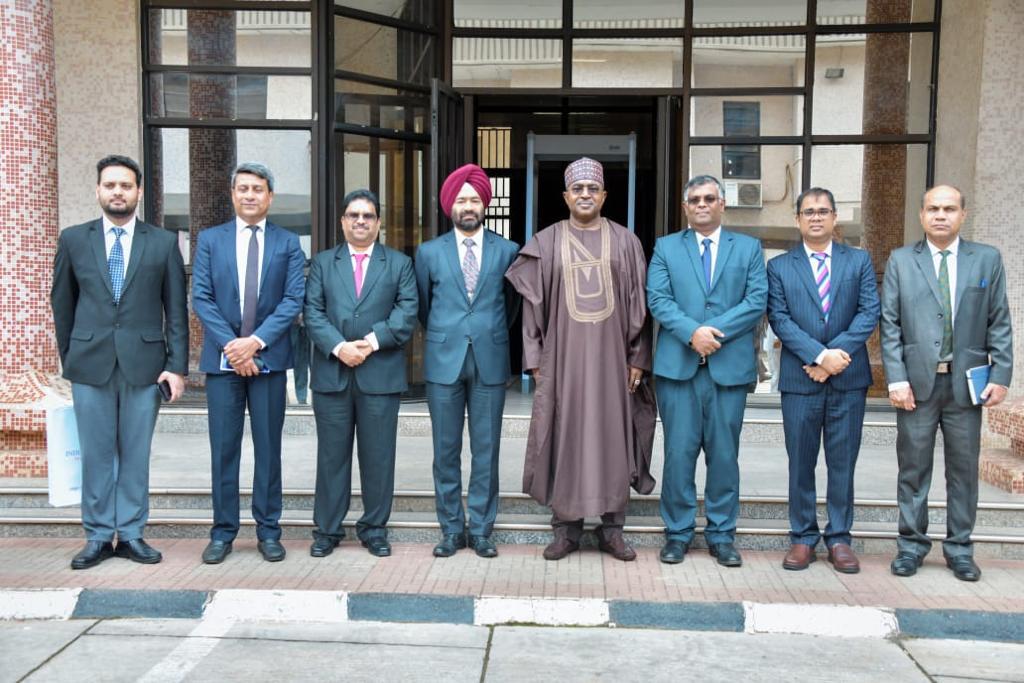 He said: "This bold step taken by the two agencies is an affirmation of our foresight and commitment to the task of ensuring the safety of our citizens and the global community at large. Today's development constitutes a fundamental step towards positioning the two countries, India and Nigeria, at the forefront of confronting and dismantling transnational drug trafficking networks with brazen capabilities of outmaneuvering legitimate drug law enforcement.
"With our understanding of the changing dynamics of the illicit drug problems, locally and globally, every major organisation around the world working assiduously to curb the menace knows that working with partners greatly helps in addressing the trafficking and abuse of narcotic and psychotropic substances.
"The governments of both countries remain committed to eradicating the problem posed by illicit substances, notably synthetic opioids and Amphetamine Type Stimulants (ATS) which pose a potent threat to our citizens."
Marwa, while acknowledging the courage exhibited by the two agencies in the course of past meetings that culminated in the MoU, he stressed that the partnership will impact greatly on efforts to prevent "illicit trafficking in narcotic drugs, psychotropic substances, precursor chemicals, and related matters" between the two countries.
In his remarks, Indian High Commissioner to Nigeria and Head of the Indian delegation, Ambassador Shri Balasubramanian, who signed on behalf of his country, noted the enormous negative impact of drugs on global financial and political systems, adding that proceeds of drug trafficking are often directed towards terrorism financing.
The envoy observed that drug trafficking does not only affect the health of the individual that consumes it but equally the economy of the country as well as national security. He advised that both countries should take advantage of their similar demographic advantage to address substance use problems.
Balasubramanian noted that the liberal trade relations and educational advantages enjoyed by both countries has been negatively applied to further criminal drug trade, urging that all hands must be on deck to ensure that merchants of death do not succeed in their evil trade. He pledged the commitment of the Indian Government to ensure the enforcement of the provisions of the MoU.
Nigeria, India Sign MOU to Combat Trafficking in Drugs