The Unsung Hero: Shehu Ahmad Awal
By: Balami Lazarus
Little did I know that I would someday nominate someone the likes of Shehu Ahmad Awal, a progressive young man who sacrificed time and effort to give back to his community. As a nominee for 2023's unsung hero for the Daily Trust Newspaper initiative.
When they came up with this idea and subsequently created a platform for the yearly recognition of heroes that might have personally contributed to their various communities in human and capital development, they made it a point of duty to sing their songs of community contributions.
I have been following this initiative and equally looking out for such grassroot heroes and their meaningful contributions to their communities. And the good thing about these individuals is that they are mostly young people from humble backgrounds filled with the spirit of patriotism, selfless service, and the determination to succeed and give back to their communities or society.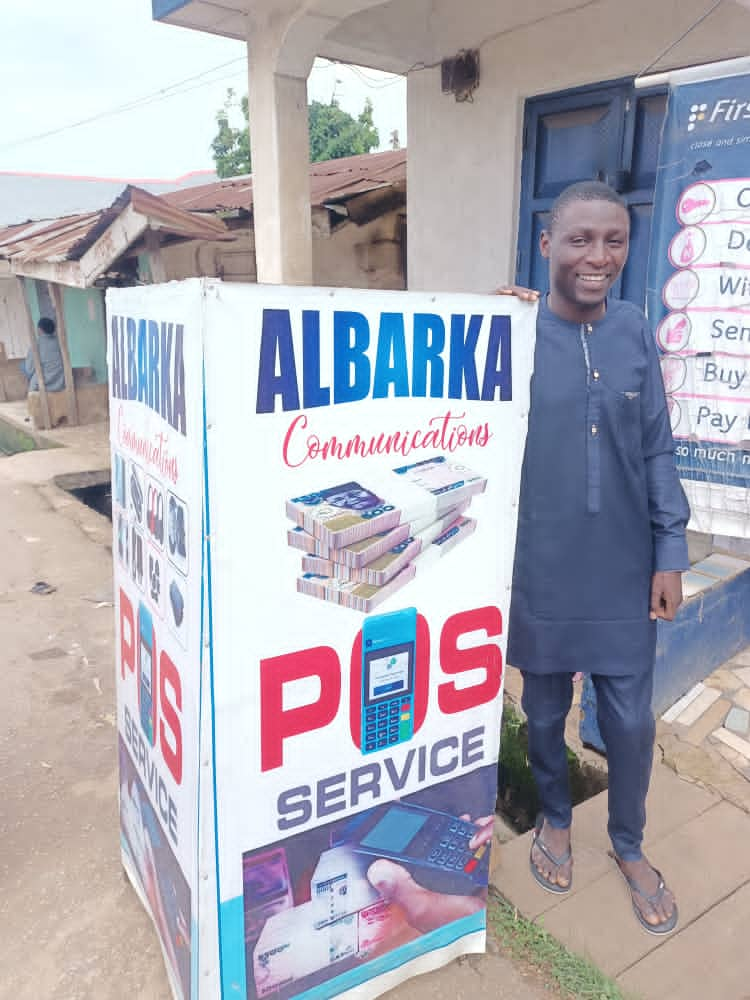 Shehu Ahmad Awal, alias Albarka Communications, is 31, from Plateau State, and lives in Jos at Dadin-Kowa Ward, Jos South Local Government Area. He is a graduate of Social Science at Barkin-Ladi Polytechnic in 2027. Shehu is a young businessman who is into Point of Sale Services (POS) handhelds and accessories at Dadni-Kowa First Gate (Albarka Communications).
In my recent chat with him, which was interrupted from time to time by customers for the POS services of cash deposits and withdrawals, there was a clear indication that Shehu is a popular and good POS service provider. This is what brought Ahmad to the limelight, making him different from other POS providers.
Early this year, during the cash crunch brought on by the redesigned naira notes policy by the Central Bank of Nigeria (CBN) and the deadline given, which resulted in intense cash scarcity,
READ ALSO: https://newsng.ng/borno-residents-raised-concern-over-plans-to-return-idps-after-iswap-attacked-governor-zulum-convoy-in-malam-fatori/
Therefore,liquid cash became scarce and difficult to come back to. POS outfits were closing shops, while a few were charging exorbitantly beyond the normal fees. Awal of Dadin-Kowa First Gate was not happy with the way some POS providers were charging the people and equally exploiting them.
This young man went the extra mile to source for cash from friends, relatives, and business associates running into millions of naira and began to offer good services, charging moderately to those in need at the normal charge fee of 100 naira flat rate. What attracted members of his community was his sacrifice and services, limiting withdrawals to 2000 or 3000 naira for everyone at anytime during the cash scarcity.
"I have to close my shop for the sake of my people, who were faced with a lack of cash to buy food and other basic needs to cater for their families. There was much suffering in my community." Shehu said that he did this sincerely with his heart "for God and humanity"
**Balami, a publisher and columnist (08036779290
The Unsung Hero: Shehu Ahmad Awal