Yobe: Chairman Nangere LGA Commends Buni For Empowering Women
Yobe: Chairman Nangere LGA Commends Buni For Empowering Women
By: Yahaya Wakili
Governor of Yobe state, Hon. Mai Mala Buni CON have been commended for empowering the rural people especially the women.
The Chairman Care-taker Management Committee of Nangere local government council, Alhaji Salisu Yarima made the commendation while flag-off the distribution of goats giving to them by the state government.
He said, we received about three hundred head goats from the state government and we took seven women from each ward and we give them three goats each with a view to empowerment our rural women.
"Women have a maintainance culture they can maintain this goats well and they can even bought a cow with it in future and urged them to seek the advice from the vetnery doctors." Salisu Yarima said.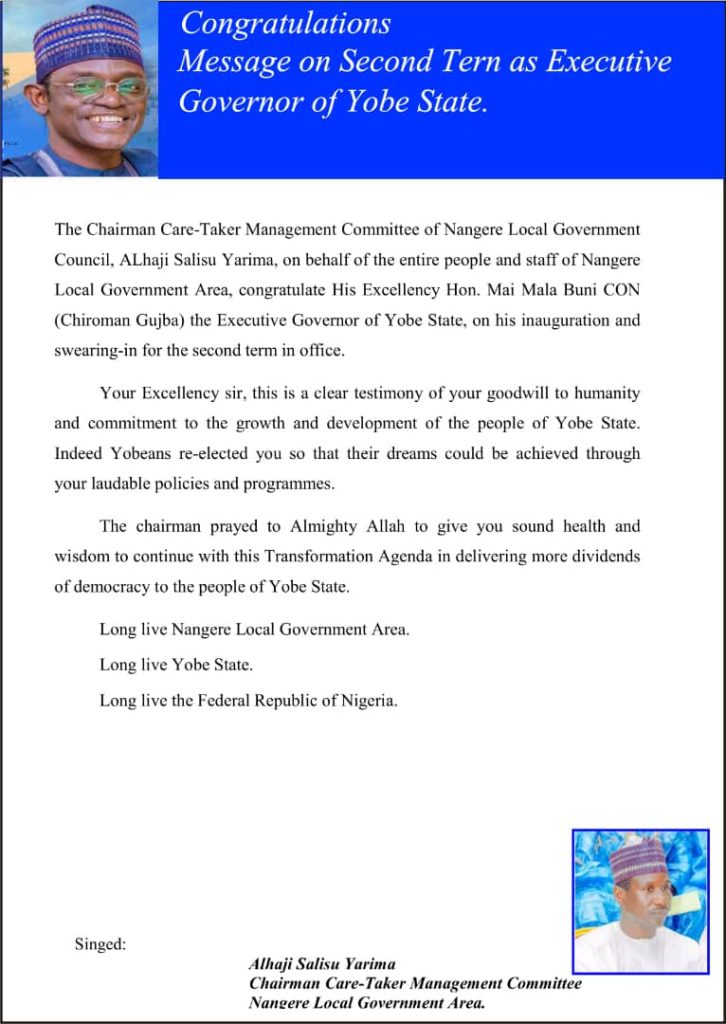 Alhaji Salisu Yarima warned them to avoid salling the goats they will assist them with their husbands and their children and this empowerment has separate across the local government and people are happy with it.
READ ALSO: https://newsng.ng/2023-presidency-tinubu-appoints-31-yr-old-comrade-muhammad-mahmud-as-national-media-coordinator/
"These kind of empowerment will alleviate the suffering of our rural populace especially women and thank governor Mai Mala Buni for this gesture.
The chairman revealed that, we are always giving our full support to His Excellency, the Executive Governor of Yobe state, Hon. Mai Mala Buni and pray to Almighty Allah to give him sound health.
He also prayed to Allah as he completed his first tenure successful and we are also praying to Almighty Allah complete this second term successful Ameen.
Yobe: Chairman Nangere LGA Commends Buni For Empowering Women