"In this battle for the survival of our nation in the grand symphony of democracy, your voice and your vote are the notes that cannot be silenced."  – VP Kashim Shettima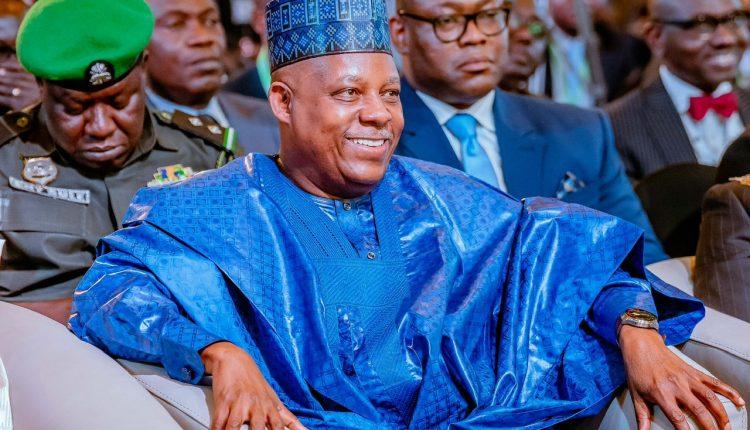 "In this battle for the survival of our nation in the grand symphony of democracy, your voice and your vote are the notes that cannot be silenced."  – VP Kashim Shettima
By: Our Reporter
Kashim's statement underscores the vital role of individual involvement within a democratic society. It describes a scenario where a nation confronts a significant challenge or threat, necessitating the united efforts of its citizens to prevail.
READ ALSO:https://newsng.ng/police-witness-tells-iip-sars-how-peter-ekwealor-slumped-after-allegedly-confessing-to-killing-asp-akoh-ude/
The phrase "battle for the survival of the nation" signifies a critical issue demanding resolution to protect the country's existence. This could encompass political turmoil, social upheaval, economic instability, or any situation jeopardizing the nation's stability.
The term "grand symphony of democracy" symbolizes the harmonious function and cooperation inherent in a democratic system. It signifies that democracy flourishes when citizens actively engage in politics, exercising their right to vote and express their opinions.
The mantra "your voice, your vote" underscores the importance of individual perspectives and choices in shaping the nation's path. It implies that every person holds a unique viewpoint and preference, and their vote plays a pivotal role in determining the outcome of the battle for the nation's survival.
The statement concludes by asserting that the "note" of an individual's voice and vote remains unquellable. This conveys that every citizen's contribution and participation should be honored and considered within the democratic process, emphasizing the democratic principles of inclusivity and respect for individual voices.
"In this battle for the survival of our nation in the grand symphony of democracy, your voice and your vote are the notes that cannot be silenced."  – VP Kashim Shettima