Special Report: A peep into Ahidjo's many dreams and visions of making the UMTH biggest hospital in Nigeria (1)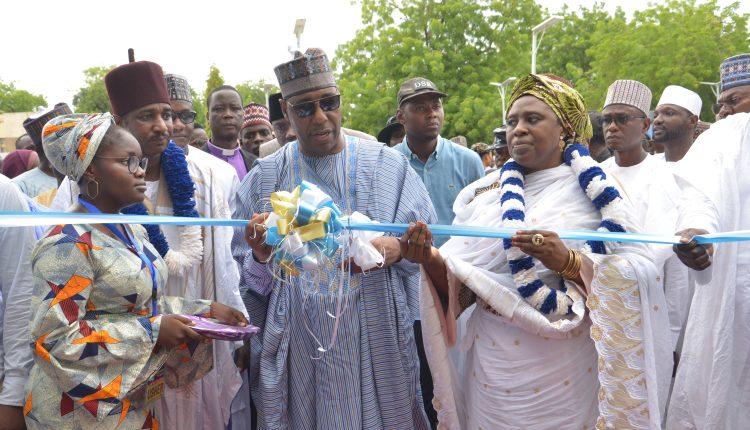 Special Report: A peep into Ahidjo's many dreams and visions of making the UMTH biggest hospital in Nigeria (1)
By: Bodunrin Kayode
Everyone has a right to dream. So if the Chief Medical Director (CMD) of the University of Maiduguri Teaching Hospital (UMTH) Professor Ahmed Ahidjo's long-term dream is to turn the hospital into a first-class institution with the largest number of bed spaces in a country where little regard is given to the health sector, then a large chunk of his dreams have come to fruition. And this, many observers make bold to say, concerns the ongoing rehabilitation of dilapidated structures and the building of new ones going on in the community.
Equally, former visitors to the previous massive single German replicated building facility would now actually say, Thank God the hospital has been transformed into the reality of this century. The entire world has been driven by dreams, so why not the managers of the health sector in Nigeria? This is because dreams rule the world of progress today. Without dreams, there would be no progress in the politics of those who refer to themselves as developed. Without dreams, life in the third world will be worse than oblivious. Robert Kennedy, Eleanor Roosevelt, Walt Disney, Harriet Tubman, Mohamed Ali, Mike Tyson, John Lennon, Ralph Emerson, Martin Luther King, and Mohandas Gandhi were all dreamers at one time or another of their lives before achieving anything admirers call meaningful today.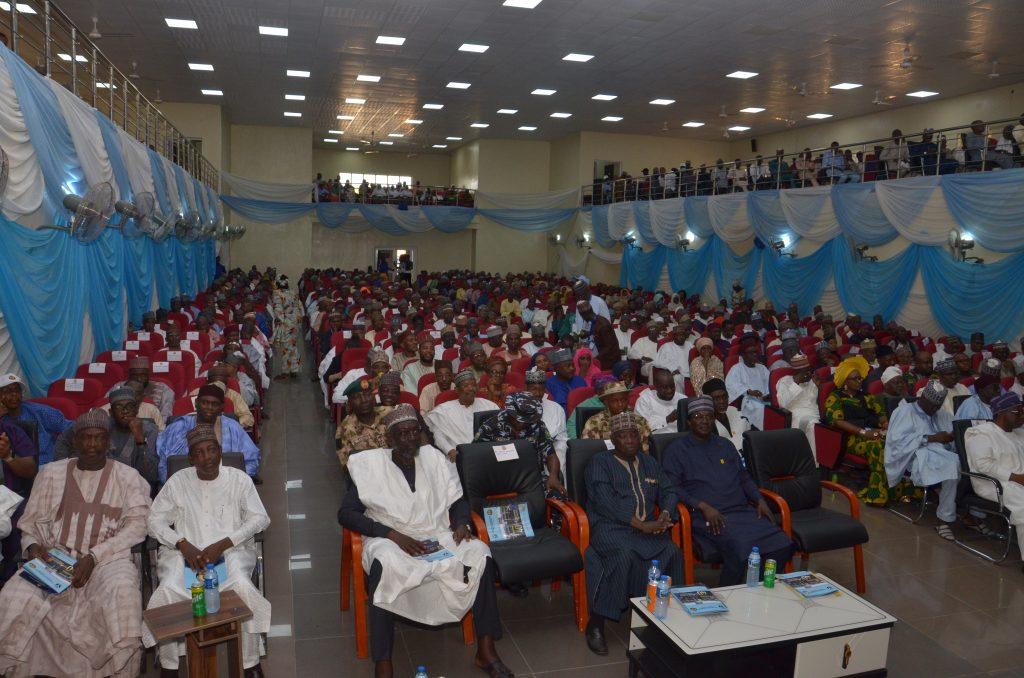 When the late Rev. Martin Luther King Jr. made his dream speech during the march on Washington for jobs and freedom in August 1963, he never lived to see his dream come to fruition. Those who felt 'rights activist' King was too ambitious had to sniff life out of him because he was "going too far," according to sources, and if care is not taken, the Baptist minister's "dream" may come true too soon. If it does, like that of Joseph in the Bible, how will the haters respect a black man like Barack Obama who made it to the White House? To his killers, change from institutionalized servitude to freedom is not an option in this life. It took one bold, proactive man like King to even dream about the foundation of change in that society, and it's beginning to materialize. Change is the most permanent phenomenon in all spheres of life, even here in Nigeria. And it is one of the phenomenal reasons for the very existence of Professor Ahmed Ahijo, who is almost spiritually tied to the hospital, as he confessed during the 40 years celebration.

This is why lots of dignitaries gathered recently at the University of Maiduguri Teaching Hospital (UMTH) to see the "changes" brought about by the present management team led by Professor Ahmed Ahidjo for themselves and to celebrate the landmarks of achievements planted in the facility.
Transition from the one-building complex system to institutes, complexes, and centers equipped for the next 40 years of service
Indeed, there is no harm in dreaming; it is dreams that give rise to visions. If the old men will dream and the young men will see visions, God himself will be glorified, and humanity will be better for it, as is the case with the UMTH, which is now spiced with several new structures to enhance efficiency in the treatment of patients in north-east Nigeria and beyond.

It has taken the proactive nature of an alumni turned CMD, Prof. Ahidjo, to design and start new structures in the facility to create space for desperately needed expansion. This is because he saw it all from the beginning, when the foundations of the departments were being hatched, and to this day, the "institute, center, and complex system" is now a reality. No wonder we have a "150-bed trauma center" completed by his dexterity. The 1000-seat auditorium and conference center built by Professor Babagana Zulum, the new GOPD/NHIS/Retainership complex, the "Physical Rehabilitation Centre," built in collaboration with the Red Cross, the "Burns Centre," built and donated to the UMTH by the North East Development Commission (NEDC), the "85-bed Kidney Centre" the "Radiotherapy and Cancer Centre," the "150-bed Zainab Shamsuna Child and Adolescent Institute," and many others.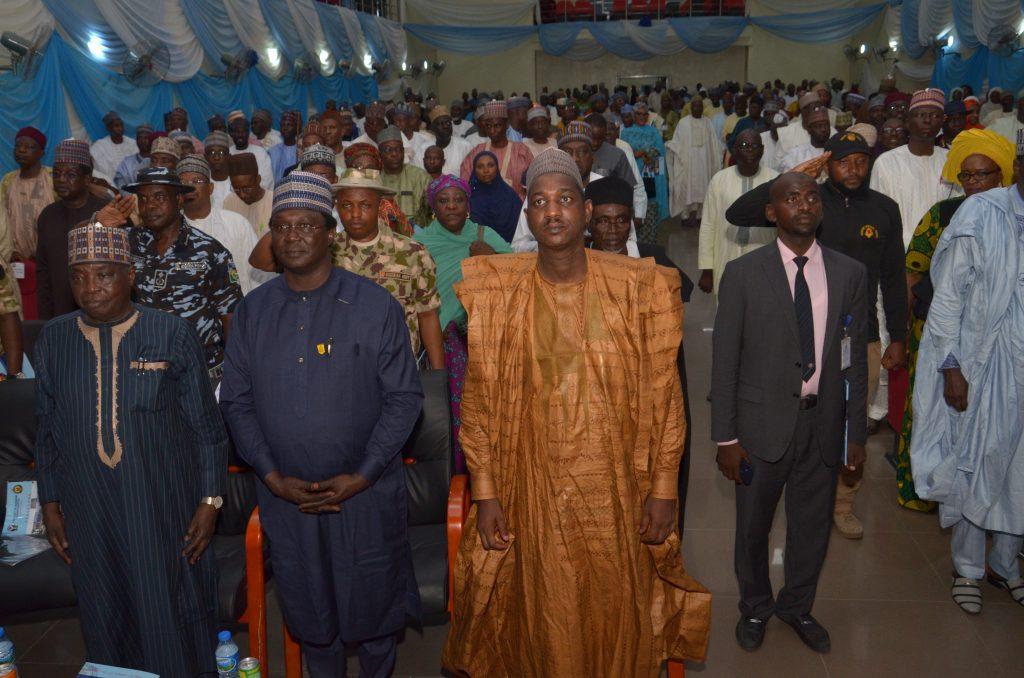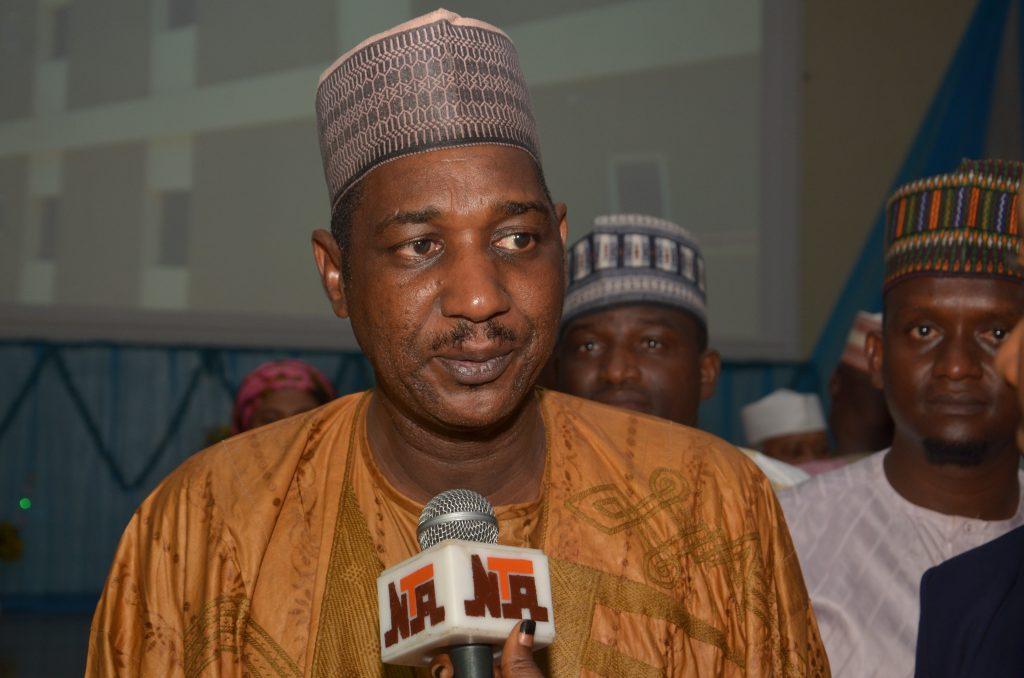 READ ALSO:https://newsng.ng/police-witness-tells-iip-sars-how-peter-ekwealor-slumped-after-allegedly-confessing-to-killing-asp-akoh-ude/
Professor Ahidjo is a visionary who has spent so much time transforming some of his dreams into fruition that even those who never thought anything good could come out of this facility are astonished at the speed with which he converts his dreams to reality. Impeccable sources told this reporter that the CMD is so dogged that even when everyone in the finance department knows that there is no money for another new dream, the CMD goes on to utilize his political goodwill in high places to get what he wants done, as it was in the completion of the notorious trauma center. The trauma center became "notorious" because it took several years after its pronouncements by the same federal government before it came to fruition.This facility is the major tertiary hospital in Borno, and there was a need to hurry up to get it done because so many people were losing their lives to dastardly improvised explosive device (IED) explosions from suicide bombers with no trauma center to take them in. While the orthopedic ward was jam-packed to the brim with both military and civil patients,
As a matter of fact, in one of my casual strolls around the facility towards the Old GOPD point during those desperate years of Professor Bashir Tahir's reign as Chair of the Medical Advisory Committee (CMAC), I found out that some patients had to be given makeshift foams on the floor while their treatment started before they were transferred to the orthopedic center, where Dr. Dapkana and his team would fix them up. Happily enough, the CMAC himself will not move an inch during his ward rounds if the nurses do not get a space to fix up such squatting patients. There was a desperate need for more bed spaces and a trauma center where such patients could enter the theater almost immediately after certain protocols had been established. I became so worried about the Abuja politics and the delay in the delivery of the project that I had to ask the minister, Professor Adewole, during one of his visits to the state to see things for himself and end up in the government house when he was going to give the hospital its trauma facility. From the reaction on his face, he was obviously miffed at my question and looked at Professor Bashir with a strong inquiry: Who is this one? Then CMAC smiled and said, He is a journalist and one of our friends. I am sure my question left a strong impression on him before he left in 2019.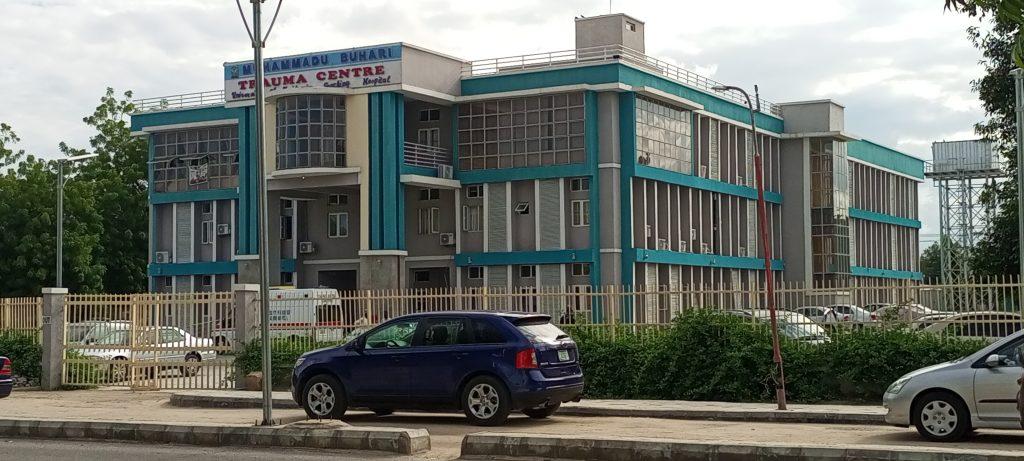 All said and done, the media he seemingly despised so much made all the noise about the trauma center for several years, but nothing happened until Ahidjo came with his political dexterity and the building was delivered on a platter of gold and commissioned by President Mohammed Buhari in 2020. The CMD, however, told me exclusively about some of his moves, which included shattering some red tape to ensure that humanity does not continue to suffer in this part of the country. Professor Ahmed Ahidjo is really a genius like most lefties of his generation, and his political dexterity while understanding the laws of the power game of those people upstairs in the supervising ministry of health is a case study for the future. 
Special Report: A peep into Ahidjo's many dreams and visions of making the UMTH biggest hospital in Nigeria (1)