Zulum Asks Government Hospitals to Give N300m Worth of Drugs Without Cash
By: Our Reporter
Governor of Borno State, Professor Babagana Umara Zulum has ordered the release of over N300 million worth of drugs and other medical supplies to government hospitals for free distribution to patients most of whom were facing difficulties in making payments due to scarcity of new and old naira notes.
Commissioner of Health and Human Services, Professor Mohammed Arab Alhaji disclosed this while unveiling the drugs at his ministry's stores located along Baga road in Maiduguri on Wednesday.
The supplies included drugs for prevalent illnesses, maternal delivery kits and other medical essentials.
The commissioner directed medical directors and principal medical officers of public healthcare centres in Maiduguri Metropolitan Council and Jere to quickly prepare procedural papers to receive their allocations for immediate deployment of the drugs and other supplies.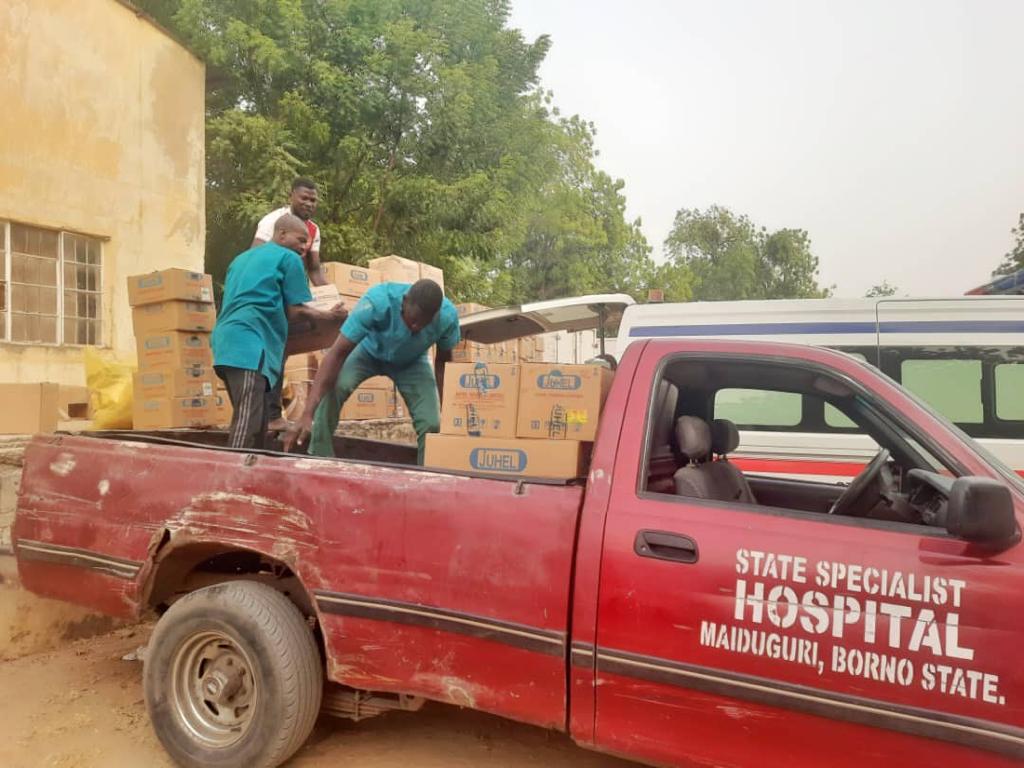 Arab emphasized that the drugs must be given free to patients that have no money at hand or those that have problem in accessing their funds to pay for service.
He said officials will rely on patients to be honest because as Zulum noted, "while we know some people may have money and still demand free drugs by pretending they lack funds, we cannot because some dishonest people, refuse to help those in need".
Arab on behalf of health workers across the state, thanked Governor Zulum for once again, coming to the aid of patients at a critical period, a move which he described as humane.
Meanwhile, Medical Directors and Principal Medical Officers of public hospitals in their joint response said they were happy with Governor Zulum's release of N300m worth of drugs.
The Medical Director of the State Specialist Hospital, Dr. Baba Shehu Mohammed, who spoke on their behalf,
said they were happier than the patients who are to benefit, because they normally feel pained seeing patients being unable to pay for diagnoses or buy drugs after prescriptions.
The Commissioner had revealed that the Borno State Ministry of Health was liaising with the Borno State Board of Internal Revenue which is responsible for all collections of payments in public hospitals, and the First Bank Plc which is the financial institution involved with the payment issues, towards providing more POS (point of sale) machines at public hospitals across Borno State.
Zulum Asks Government Hospitals to Give N300m Worth of Drugs Without Cash