Commercial Agriculture: Zulum tours Niji group in Ibadan 
By: Our Reporter
Borno State Governor, Babagana Umara Zulum, was on Monday at the operational headquarters of Niji Group of Companies in Ibadan, the capital of Oyo State.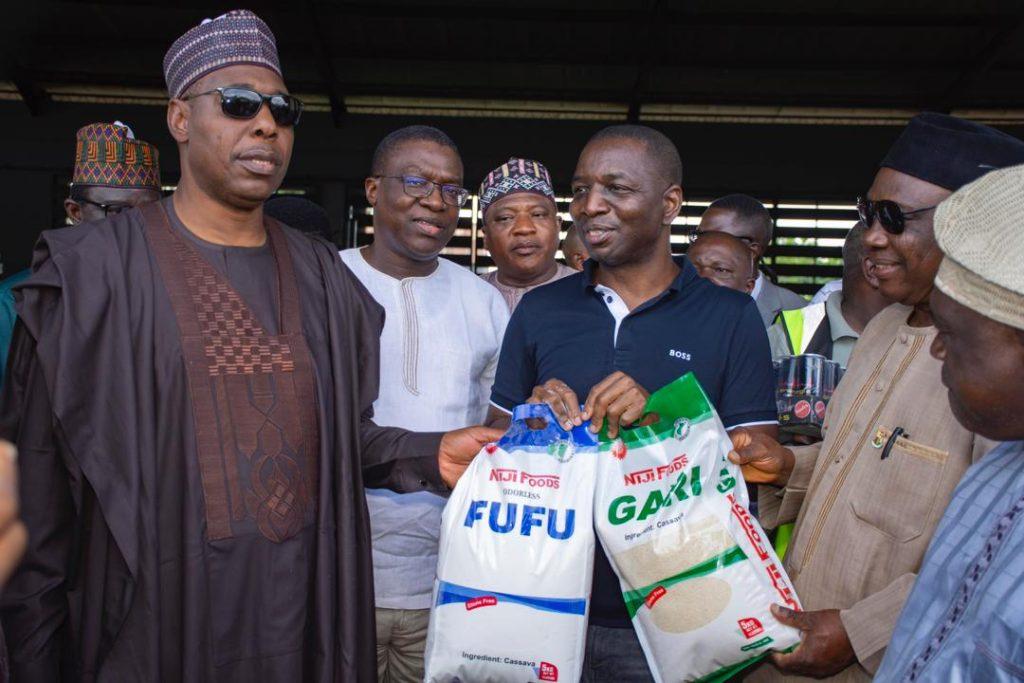 Niji Group (trade name of Niji Agro Services) "is a value-driven conglomerate with about three decades of successes in providing critical end-to-end solutions to Africa's agriculture sector."
The Governor was received and taken round by the Managing Director and Chief Executive of Niji Group of Companies, Farmer Kolawole Adeniji.
Zulum's visit was aimed at harnessing avenues to promote sustainable agricultural practices that empower local farmers in Borno, most of whom were displaced by Boko Haram insurgency.
 "Over the years, we have been distributing palliatives to support vulnerable persons affected by the over one decade of Boko Haram insurgency. Continuous distribution of palliatives is not sustainable, therefore, we intend, through agriculture, to provide sources of livelihood to the people", Zulum said. 
During the visit, Zulum had the opportunity to witness, firsthand, the diverse agricultural operations undertaken by Niji Group, which spans Agricultural Machinery and Equipment Manufacturing, Farming, Food Processing, Agribusiness Education, Farm Mechanization and Hospitality.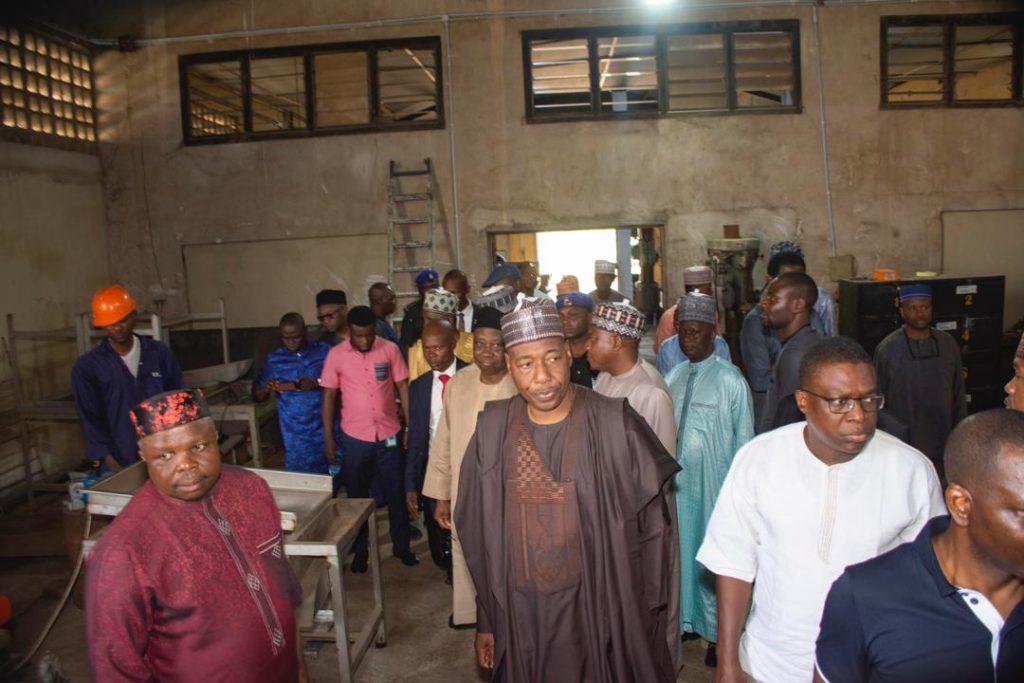 The Governor expressed his admiration for the group's efforts in advancing commercial agriculture and enhancing food security.
Governor Zulum highlighted the importance of leveraging technology to enhance productivity and efficiency in agriculture. He emphasized the need for more public-private partnerships to drive agricultural innovation and create an enabling environment for farmers across Nigeria.
Zulum emphasized the need for increased investment in agricultural research and development.
He stressed that innovation and knowledge-sharing were crucial to addressing the challenges faced by farmers, such as pests and diseases, climate change, and market access.
The governor pledged to support initiatives aimed at strengthening the agricultural research ecosystem in Borno state.
Zulum was accompanied on the visit by the Deputy Governor of Oyo State, Adebayo Adeleke Lawal, Borno State Commissioner for Agriculture and Natural Resources, Engr. Bawu Musami, Principal Secretary to the Governor, Barrister Mustapha Ali Busuguma, SSA on Publicity, Lanre Obadiah, and some technical staff of Borno's Ministry of Agriculture.
Also on Zulum's entourage were officials of the Nigerian Institution of Agricultural Engineers which includes it's National Chairman, Engr Professor Folarin Alonge, Prof Babagana Muhammed of the Agricultural Engineering Department of the University of Maiduguri and Prof Faborode, President of the Pan African Association of Agricultural Engineers among others.
Commercial Agriculture: Zulum tours Niji group in Ibadan