Diasporans Are Important in Any Nation's National Initiatives- Irish Ambassador
By: Michael Mike
The Ambassador of Republic of Ireland to Nigeria, Mr. Peter Ryan has appraised the Nigeria Diaspora Investment Summit (NDIS), noting that the country's diasporans are important partner in any nation's national initiatives.
Speaking at the sixth edition of the Nigeria Diaspora Investment Summit which kicked off in Abuja on Monday with pitching sessions for upcoming and start-up businesses, the envoy said he was not surprise about the abundant talents in Nigeria, adding that he was ready to do anything to encourage and support in this direction.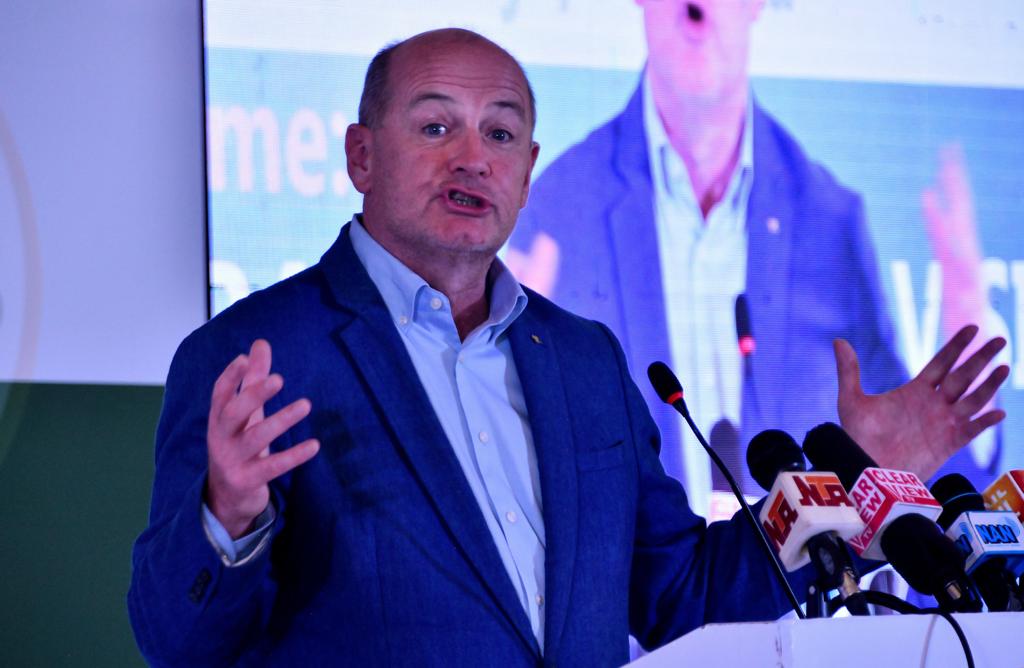 Ryan said: "It's a really inspiration morning. Any time the diasporans come to gather to connect with one another, I think it is worthwhile and really interesting time for Nigerians in diaspora .
"I am very impressed with what I have seen and impressed with what I have heard. Not surprise at all. I learnt from Nigerians in Diaspora in Ireland that there are so many talented and motivated people ready to work with partners at home and also with partners around the world.
"Anything we can do to support and encourage that and we know from our own diaspora, the important role that they can play as a partner in national initiatives and I am delighted to be part of this, this morning. I've learned a lot already.
"I have learned also about pitching and about some of the sectoral and entrepreneurship taking place in Nigeria."
On her part, Chairman, Nigerians in Diaspora Commission (NIDCOM), Hon. Abike Dabiri-Erewa, urged Nigerians in Diaspora to put their money in businesses back home.
She states that there are abundant opportunities that is available in Nigeria, which can earn them money, without necessarily being present.
She pointed out that the NDIS is all about wealth creation by the Diasporans.
Dabiri-Erewa also applauded the pitching session of the summit which, she said will open doors for upcoming and existing small businesses to connect with investors abroad..
She said: "It is about how you can get money for your businesses and we have those at the Diaspora who are actually employing people here.
"You don't have to be physically present. There are people who are earning money online through them.
"As we look forward towards that, we are saying we want to have Diaspora Direct Investment. You know, it is slow and steady but we are still doing it. You can see the passion in the country.
She noted that Diasporans are investing already, particularly in healthcare industry, ICT, food business, education. So we are happy with what we are seen here today.
Also speaking, Summit Coordinator and Chair, Planning Committee, Dr. Badewa Adejugbe-Williams, said the summit which will officially kick off on Tuesday, "Is about human capital development, building humanity, empowering the micro, small and medium enterprises and the ordinary market woman."
No fewer than 2000 people have indicated interest in participating at the annual event.
Diasporans Are Important in Any Nation's National Initiatives- Irish Ambassador