ENERGY: How Professor Ahidjo wins over NDPC for 7.5 Megawatt New Power Station in UMTH
ENERGY: How Professor Ahidjo wins over NDPC for 7.5 Megawatt New Power Station in UMTH
By: Balami Lazarus
When man discovered fire as a source of energy to meet his domestic needs little did he know that he might someday need other sources of energy to wheel his industrial and institutional growth and development; and here we are today, our need for energy has made us go far beyond fire as one of the sources… Therefore, energy has become the major component in the history of mankind.
Today's institutions and industries depend heavily on energy to run and boost their output of goods and services. Because of its significance in the advancement of our civilization, the demand for energy for domestic, institutional, and industrial consumption cannot be overstated. In fact, our hospitals particularly are the source of the urgent demand for energy since, as the phrase goes, "a healthy nation is a wealthy nation."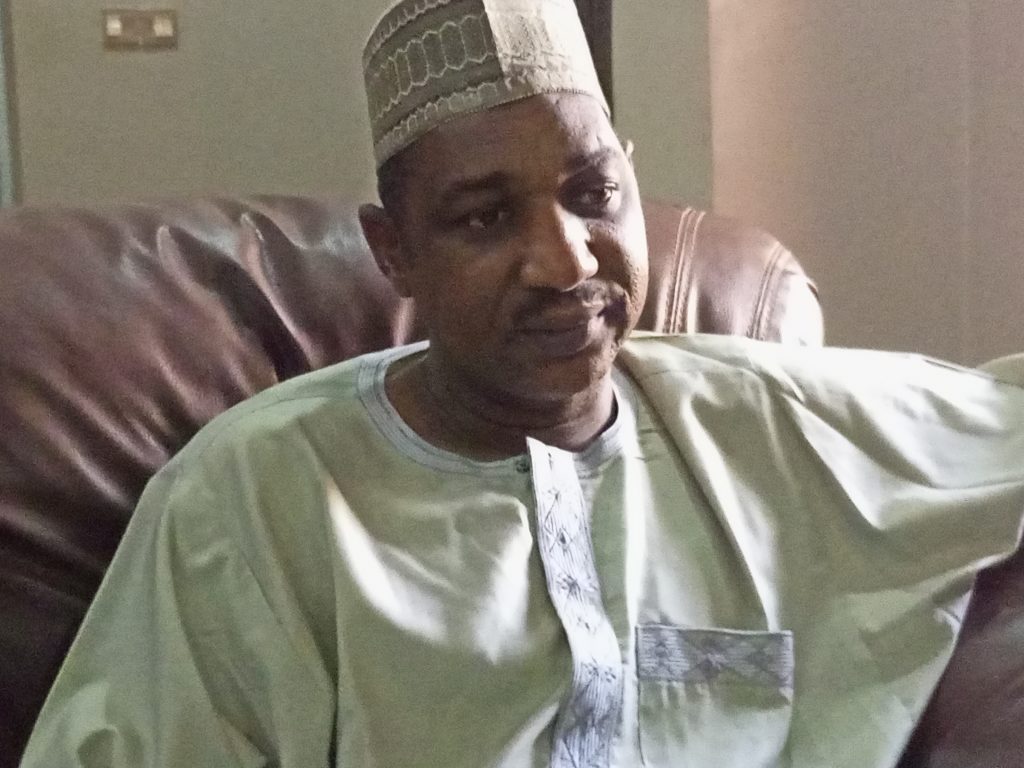 This brings us to the challenges and difficulties faced by the University of Maiduguri Teaching Hospital (UMTH), where the need for energy is crucial for its proper operation as a tertiary medical institution to fulfill its primary obligations in teaching and providing healthcare service delivery to patients and members of the host community, including others who are from far and near in recognition of her excellence and affordable services provided by her specialized facilities.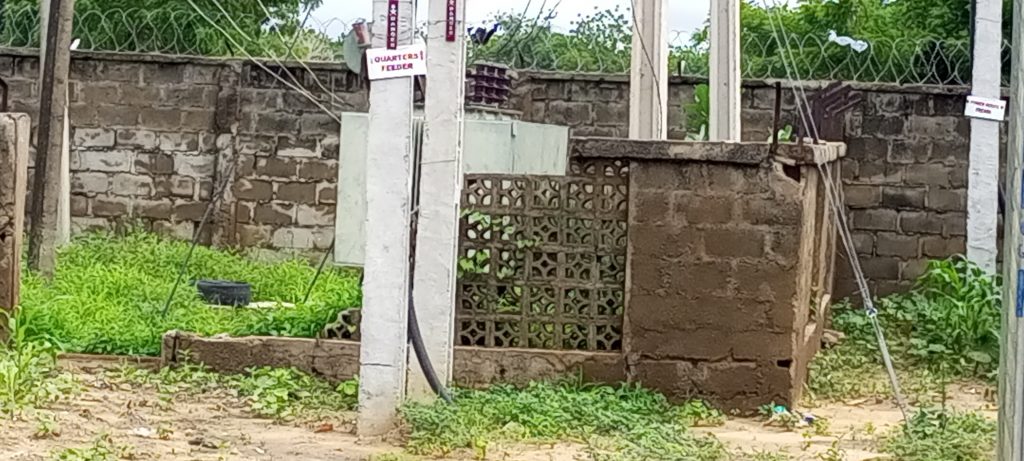 This and other successes achieved by Professor Ahmed Ahidjo and his capable and encouraging management team in raising hospital standards have been testified to by many. But can we say that the UMTH has gotten enough energy for usage effectively? No, is the response. What are the steps taken then to keep this hospital running? Of course, so much has been said to adequately describe Professor Ahidjo's administrative know-how and abilities, which he used to significantly relieve UMTH since coming on board as the CMD in 2018.
"Few to mention is that we were able to have a $463 million 7.5 megawatt power station because our CMD, Professor Ahmed Ahidjo is always out there discovering people and corporate groups who may give value to the hospital. The Professor of Interventional Radiology has been having terrible nights due to the energy crisis in the hospital. However, he is also marking marks of unique and unequal administrative struggle to better the hospital..
"The Niger Delta Power Company's $463 million 7.5 megawatt power station was the source of the CMD rescue measures (NDPC). In contrast to the outdated, obsolete transformer that is as old as UMTH and has outlived its usefulness, this power station is adequate to supply the needed electricity to the entire hospital.
Also Read: Queen's Funeral: Solidarity of world leaders ennobling for Nigeria, Commonwealth -Osinbajo
"As a result of the Yola Electricity Distribution Company (YEDC) stations in Maiduguri being disrupted by the rebels, the 7.5 megawatt station has not yet been placed into service. This has caused him further restless nights. But we believe that when this is done the hospital will have the best of services." A staff of the hospital told NEWSng during a working visit to the hospital.
To supplement the sporadic internal revenue of little over #40 million monthly generated, which is nothing to write home about when you subtract the cost of powering these heavy power plants intended to power just some specific units of the hospital, like the Intensive Care Unit, which consume hundreds of liters of diesel costing hundreds of thousands of naira per day. Theaters for operations, the seventeen compartment medical supplies of the UMTH including laboratories and a few special sections. One wonders how the CMD was managing resources to keep greasing healthcare activities going at the UMTH. However, that was not a magic but calculated administrative propensity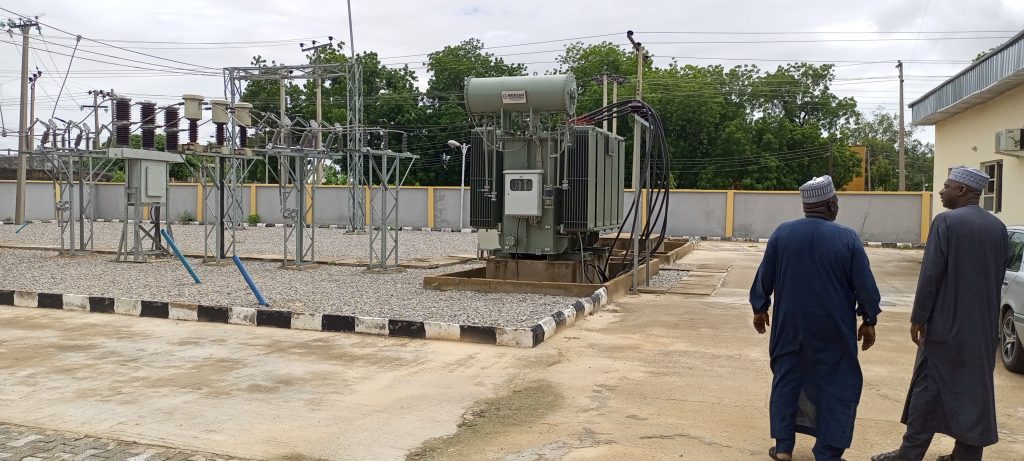 Professor Ahidjo came up with a plan to distribute the insufficient energy supply provided by UMTH on an hourly basis to other departments, units, and sections of the hospital, putting a smile on the faces of staff, patients, and medical students. Professor Ahidjo is a good manager, resourceful hospital administrator, and Member of the National Productivity Order of Merit (MNPOM). With what is on ground as seen by the media recently, all those achievements therefore are only records of hard work.
The CMD presented the urgent need for UMTH to save lives and fully utilize the sophisticated technology intended for the various centers during his recent visit to Senate President Senator Ahmed Lawan in an effort to find a solution to the problem.
The solar energy system that lights up the rooms, hallways, and corridors and helps to power lighting gadgets is another alternative energy source that has helped various areas and departments of the hospital. "The hospital's security has increased thanks to solar energy. All roads, streets, and alleys are now completely lit." With all these energy arrangements in place, Professor Ahmed Ahidjo is still not entirely happy." Another staff member testified.
"Since this hospital is one of the greatest at providing medical care and healthcare, we require a constant supply of electricity. Our hospitals are in desperate need of electricity. To prevent a complete collapse of our healthcare system, hospitals like UMTH are pleading with the federal government to fully finance it." He added.
NEWSng reports that, going by many testimonies about efforts being put in place by the CMD therefore, there is indeed urgent desire for the federal government to compliment the NDPC by adding its goodwill to make the UMTH have some relief about its quest for energy.
ENERGY: How Professor Ahidjo wins over NDPC for 7.5 Megawatt New Power Station in UMTH