Inaccessibility to Documents, Communities in Northeast Hinder Panel on Impunity in Counter-Terrorism Operation, Says NHRC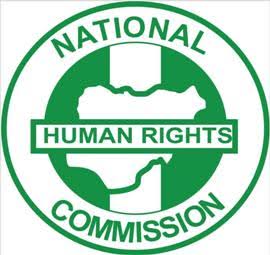 Inaccessibility to Documents, Communities in Northeast Hinder Panel on Impunity in Counter-Terrorism Operation, Says NHRC
By: Michael Mike
The National Human Rights Commission (NHRC) on Wednesday complained that security challenges, travel restrictions and lack of access to documents and communities is affecting the ongoing probe of alleged impunity in counter-terrorism operation in the Northeast.
Reuters, a global news agency, had last year December published an article alleging that the military led counter-insurgency operation in the Northeast was marred with various human rights violation, notable alleging that women, especially those at the IDP camps, were forced to commit abortions, involving up to 10,000 women.
This the military debunked leading to the setting up of special independent investigative panel by the NHRC on February 7, 2023 to investigate the allegations by the news agency.
Speaking at a consultative forum in Abuja on Wednesday, the Executive Secretary of NHRC, Chief Tony Ojukwu who reeled out the briefing notes of the panel, said the smooth working of the panel has been impeded by security challenges, travel restrictions and lack of access to documents and communities.
The commission stated that other factors such as inaccessibility to restricted communities have necessitated the use of community investigators to get appropriate information from localities.
The commission while stating that for the independence of the panel it required independent funds not to be too close to authorities, said the panel has decided to continue to work assiduously at coming out with a watertight probe report.
The commission however said the panel has recorded success since it was inaugurated in response to publication of a three part news agency, Reuter in December 2022 alleging series of gross violation of international and national human rights laws by the Nigerian Army in the North East during counter-insurgency.
The NHRC said the panel headed by a retired Supreme Court judge. Hon. Justice Abdu Aboki, upon inauguration reached out to the Defence Headquarters, Office of Attorney General of the Federation, Borno state government and United Nations country team.
NHRC also said within the time the panel started sitting, it has received testimonies from 33 individuals ranging from military officials, health personnel and public official.
Ojukwu urged stakeholders present to be open-minded in their interaction in order to help the commission achieve its set objective of finding the truth out of the allegations.
Inaccessibility to Documents, Communities in Northeast Hinder Panel on Impunity in Counter-Terrorism Operation, Says NHRC