WHO Trains 98 Borno Health Workers On Emergency Coordination Response
By: Melvin Uche
World Health Organization ( WHO  ) in collaboration with the Nigeria Centre for Disease Control ( NCDC ) has trained begun the training of 98 health workers across the local government areas of Borno State on emergency coordination response. 
Speaking during the training workshop yesterday in Maiduguri, WHO Emergency Operation Centre ( EOC) Manager , Dr Simon Manuel appreciated NCDC/ WHO teams for the training of the health workers.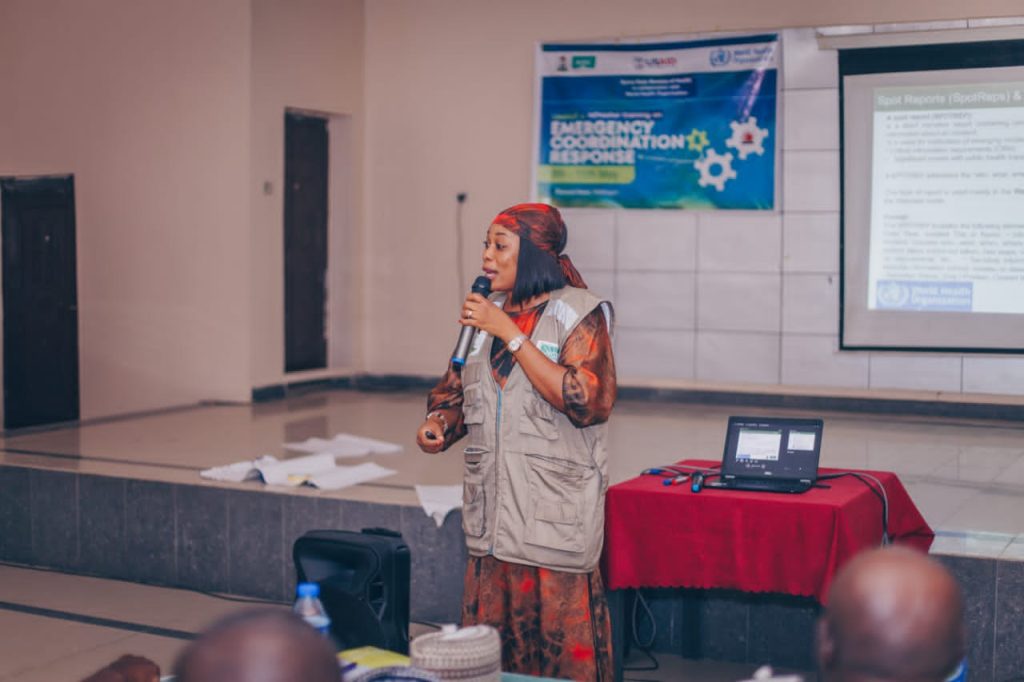 He also appreciated the efforts of the state team for their resilience in managing public health threats in the state, and advised the participants to be committed, urging them to make good use of the training opportunity to refresh their knowledge on public health emergency management and replicate such at the Local Government Areas levels.
He acknowledged the support of the United States Agency for International Development (USAID) for their support in ensuring that the objective of the training is achieved.
Dr Manuel said at the end of the training, participants would be able to demonstrate mastery of the Public Health Emergency Operation Centre ( PHEOC ) terminologies; apply the PHEOC modes of operation appropriately; clearly understand IMS (incident management system); enumerate and explain response management principles used during an emergency response , and be able to list and develop emergency management documents used during a response.
He added that participants to the workshop include Local Government Disease control officers; surveillance and notification officers; state surveillance officers, laboratory focal persons and directors of primary health centres among others.
Earlier speaking, Borno State Commissioner of health, Prof Mohammed Arab who was represented by the director public health in the ministry of health, Dr Goni Abba , encouraged the participants to pay close attention throughout the training to build more capacity in managing incidents in the state.
Speaking on behalf of the Director General NCDC, Dr Ifedayo Adetifa, Mrs Sylvia Ezenwa-Ahanene encouraged the participants to take advantage of the training and make use of the training opportunity to develop themselves for effective response coordination of outbreaks at the state and Local Government Areas levels. 
WHO Trains 98 Borno Health Workers On Emergency Coordination Response